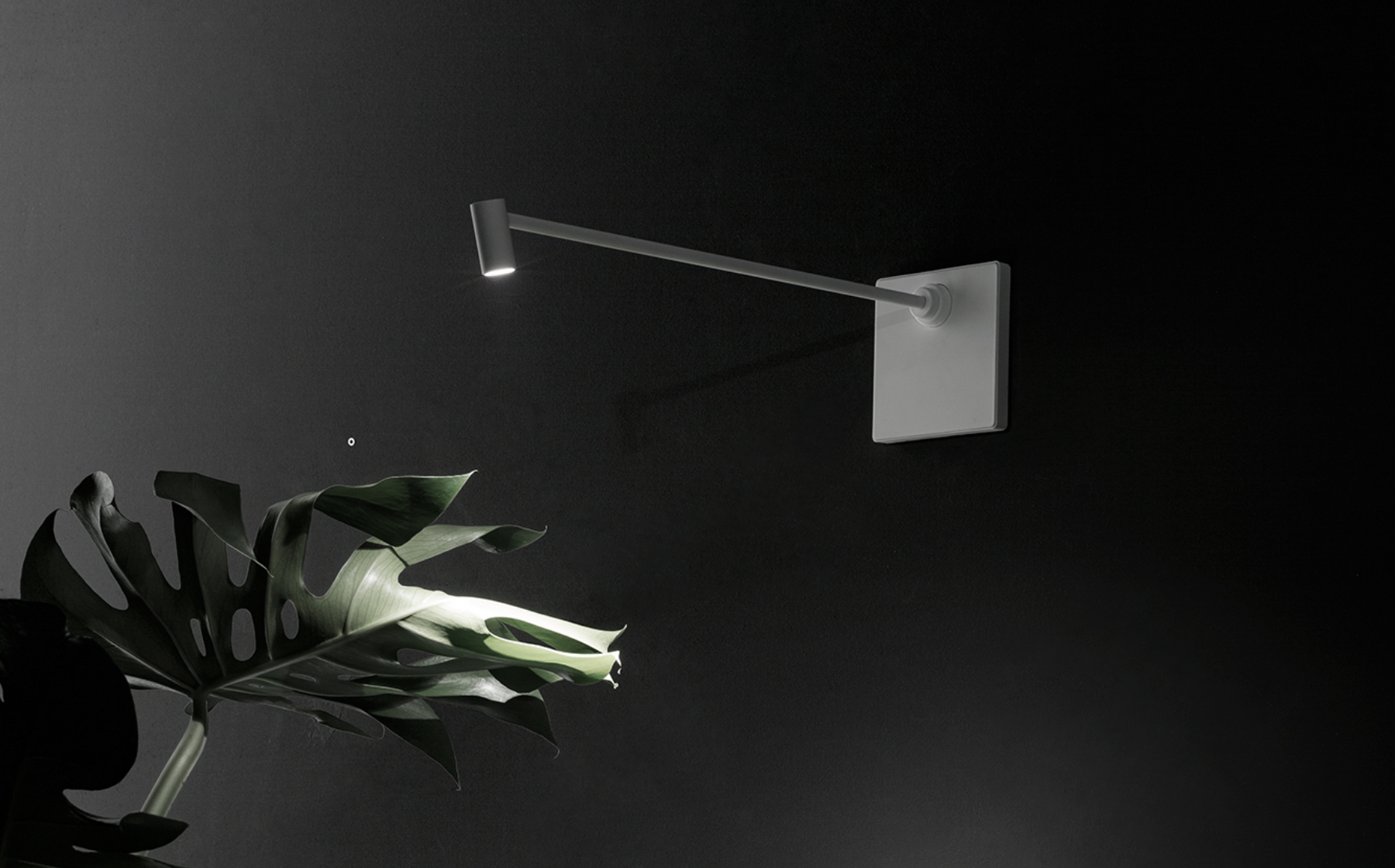 Halley
Halley is a LED lamp characterized by a 26 or 40 cm long adjustable styled spotlight, ideal for illuminating and highlighting objects or works. Available in square or circular shape and in white or black color. The lamp can be installed using the Contatto fixing and power supply kit, or, in the wireless version, using the K-Wireless panel.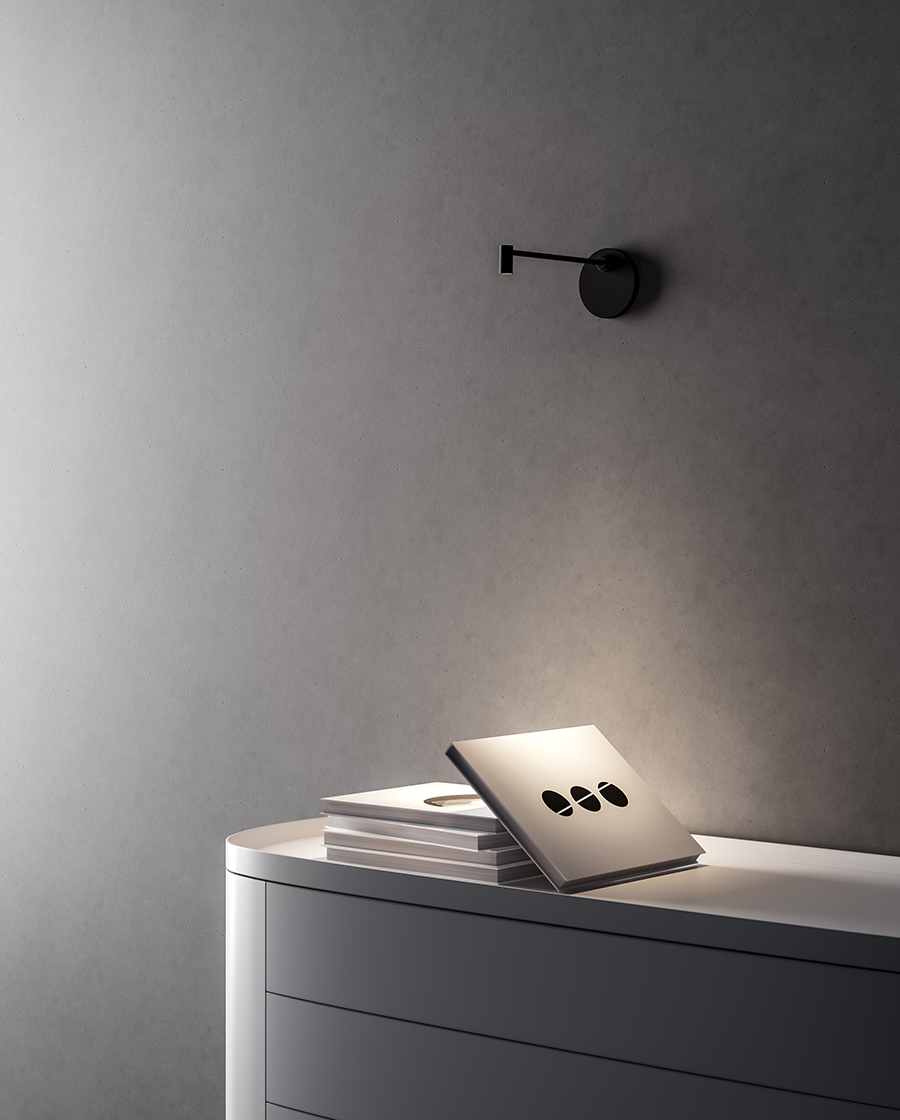 The light projected on the wall
The Halley lamp is a styled spotlight capable of creating a projector whose extension allows the scenographic lighting of exhibitions, artifacts and works of art.